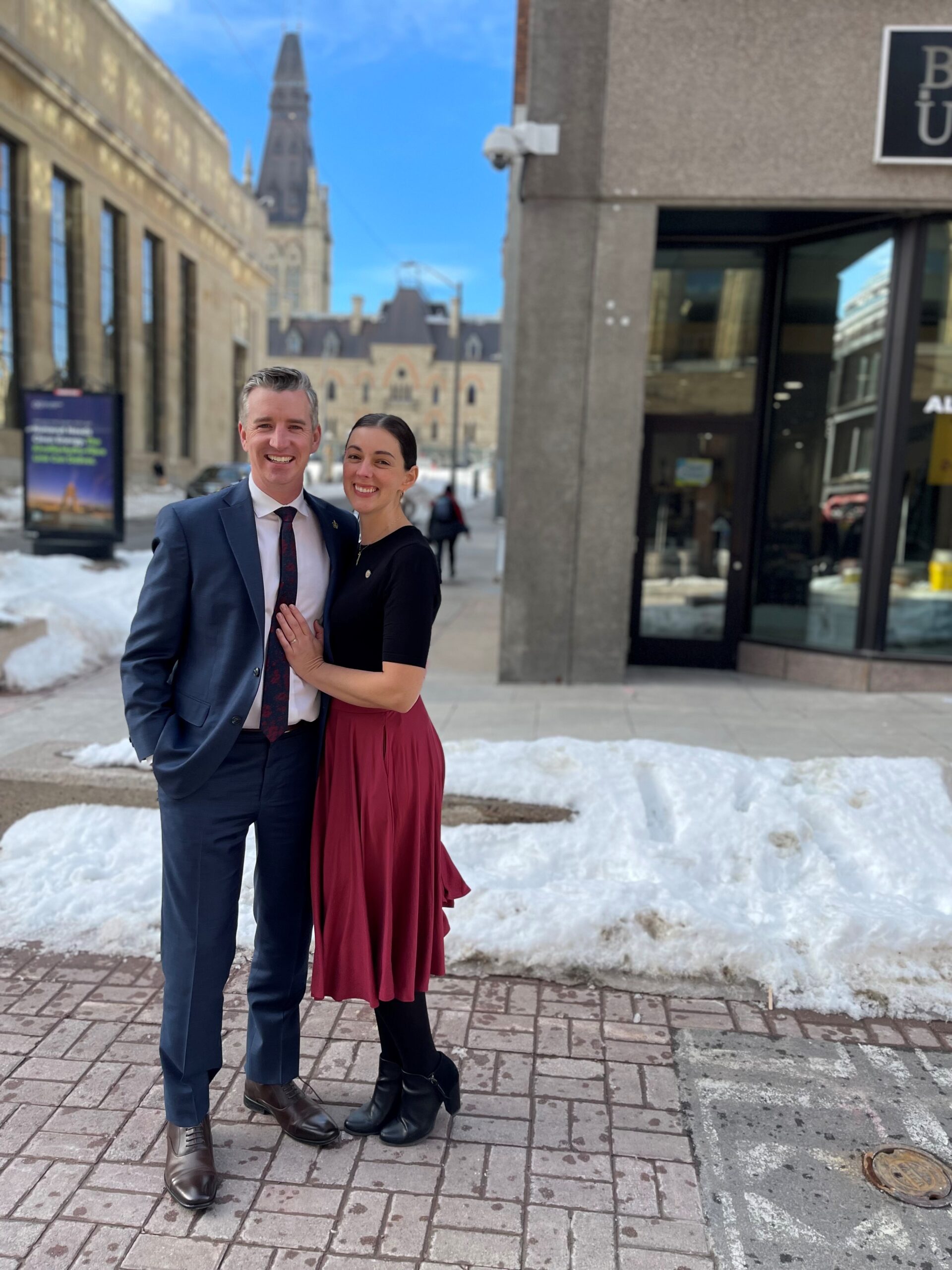 Michael Barrett is the Member of Parliament for Leeds-Grenville-Thousand Islands and Rideau Lakes where he was re-elected in the 44th General Election on September 20, 2021.
Michael is the Conservative Shadow Minister for Ethics and Accountable Government in the Official Opposition and serves on the Standing Committee on Access to Information, Privacy and Ethics and the Standing Committee on Government Operations and Estimates. Michael has previously served as the Conservative Shadow Minister for Health, and as the Deputy House Leader of the Official Opposition and Co-Chair of Question Period Planning.
In the previous Parliament, Michael sponsored the Kindness Week Act in the House of Commons and worked with parliamentarians across party lines to get the bill passed into law to designate every third week in February as National Kindness Week in Canada.
On November 29, 2019, with the start of the 43rd Parliament, Michael was named the Shadow Minister for Ethics by Conservative Leader, Andrew Scheer, and continued the role under the leadership of the Hon. Erin O'Toole. As part of his parliamentary duties, Michael served as a regular member on the Standing Committee on Access to Information, Privacy and Ethics.
In the 42nd Parliament, Michael was named the Deputy Shadow Minister for Small Business and Export Promotion as well as a regular member of the Standing Committee on Justice and Human Rights.
During his time as a Member of Parliament, Michael has been a tireless advocate for regional priorities such as improving mobile coverage to rural areas through enhanced digital infrastructure and infrastructure projects including major roads and recreational facilities. He is committed to supporting farmers, working to improve services and care for seniors and veterans, increasing supports for mental health and addiction, and lowering taxes for Canadians.
Before his election to the House of Commons, Michael Barrett served in the Canadian Armed Forces as a Telecommunication Lineman. During his time in the CAF, Michael was posted to CFB Edmonton and participated in domestic operations including at CFS Alert in Canada's High Arctic.
After serving in the Canadian Armed Forces, Michael worked in the private sector as a Human Resources Manager while also serving as a Municipal Councillor in the Township of Edwardsburgh Cardinal. As a Councillor, Michael chaired the Public Works and Environmental Services Committee and sat on the Port of Johnstown Management Board.
Michael resides in Leeds-Grenville with his wife Amanda and their five children: Luke, Ama, Michaela, James, and Nathan.